If your copper pans are looking a little dull fear not! These 5 natural cleaning recipes will have them gleaming again in no time!
There is no doubt that copper pans not only look beautiful but are a great addition to any kitchen. They are timeless, elegant and most importantly cook food evenly.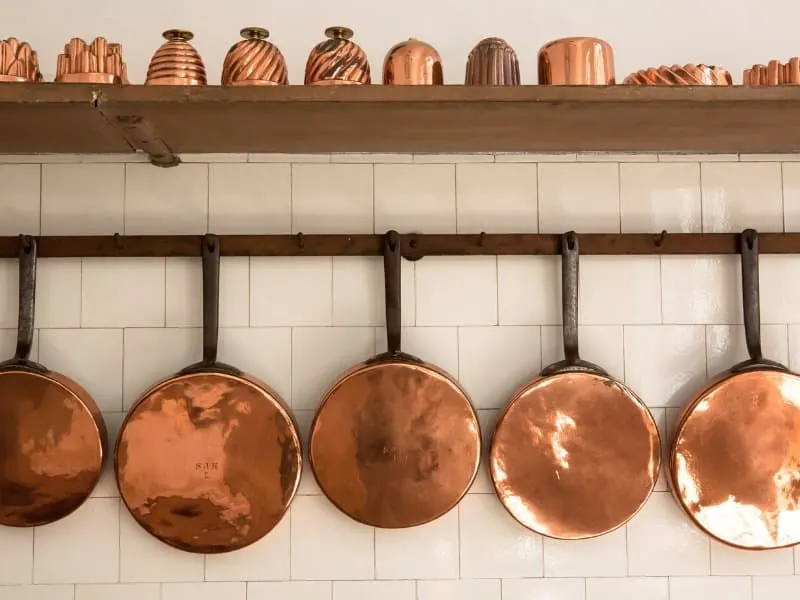 However, to keep copper pots and pans clean and looking good they need to be polished regularly, which can be quite honestly, a pain in the backside!
Luckily there are some super simple ways to get them shining without using harsh chemicals and without tones of effort on your part.
So keep reading.
How to Clean Copper Pots and Pans Easily Without Chemicals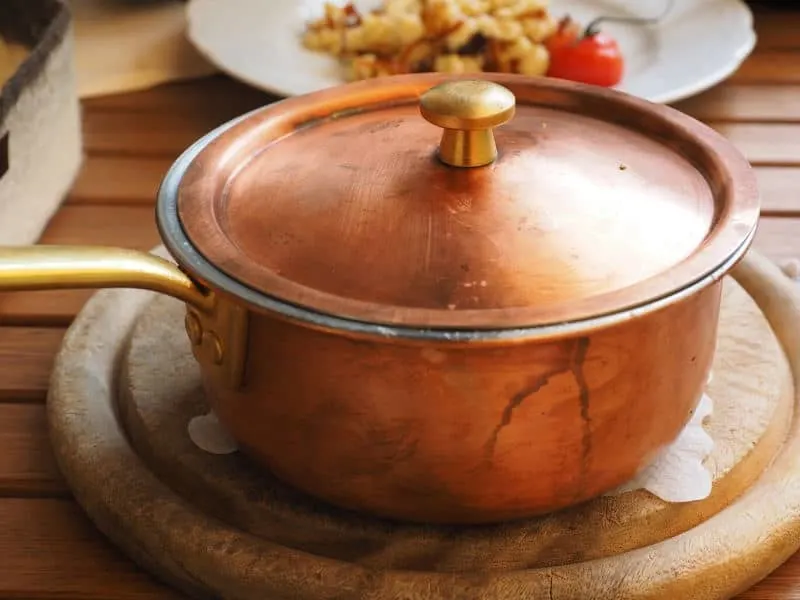 1 – Clean Copper Pots and Pans With Good Old Salt and Vinegar
Salt and vinegar make a fantastic cleaning duo throughout the house but one place you might not have thought of is using salt and vinegar to clean your copper pans!
Simply fill a spray bottle with vinegar and add 3-4 tablespoons of salt. Shake the bottle until all the salt has dissolved, then spray your copper pots and pans.
Leave the solution on the pans for 10-15 minutes and then scrub and buff clean.
2 – Gleaming Copper Pans with Cream of Tartar and Lemon Juice
While it may seem a little odd it works. Mix together lemon juice and cream of tartar to form a spreadable paste. Using a clean cloth apply the paste to the pots and let them stand for 5 minutes. Rinse with warm water and buff dry.
3 – Lemon and Salt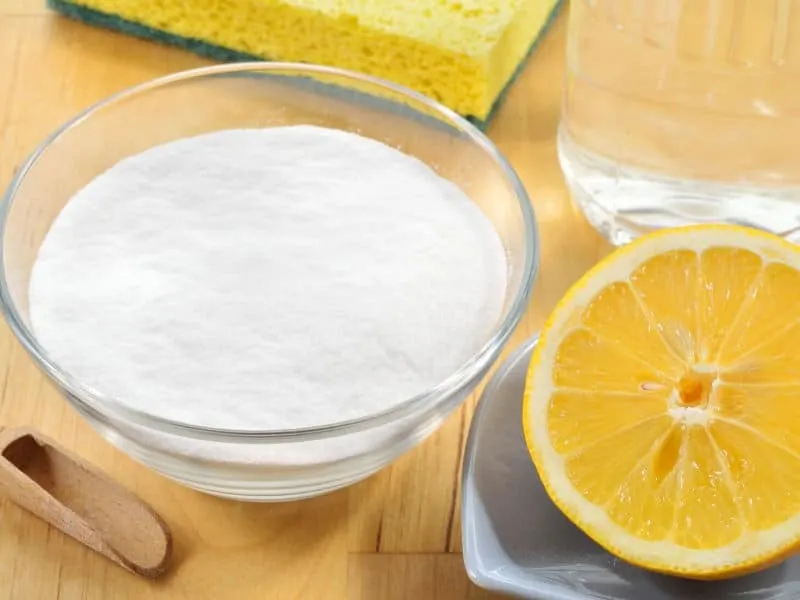 Slice a lemon in half and dip into salt. Then scrub the pot with the salted lemon half to remove stubborn stains. Rinse, dry and buff.
4 – Worcestershire Sauce
Soak a sponge with Worcestershire sauce and rub generously over your copper pots and pans. Let the sauce sit for 2-3 minutes before rinsing off. Dry and buff.
5- Ketchup
Ketchup is excellent for cleaning copper in seconds. Simply put some ketchup on a clean cloth and buff the copper. You will be amazed at how this kitchen staple makes your pots gleam without any effort on your part.
So now you have 5 super easy cleaning recipes to use on your copper pots without having to buy expensive special copper cleaning solutions.
Articles Similar To How To Clean Copper Pots