How
To
Make
Your
Home Smell
Insanely
Good
Don't you just love nice smells? Smells that capture you and make you feel good, you know smells like the perfume counter in department stores, freshly baked bread at the bakery, fresh linen, coffee shops? I don't know about you, but I would sure love my house to smell like a combination of all those smells!
Keeping a home smelling good can be a challenge! Pet dander, garbage cans, and drains can all cause offending odors. In this post, I'll show you some hacks to get rid of odors, and keep your home smelling insanely good!
Before we begin it's good to air out your house, even for 5 minutes, every day by opening the windows and letting the fresh breeze circulate around.
(This page may contain affiliate links you can read the full disclosure here)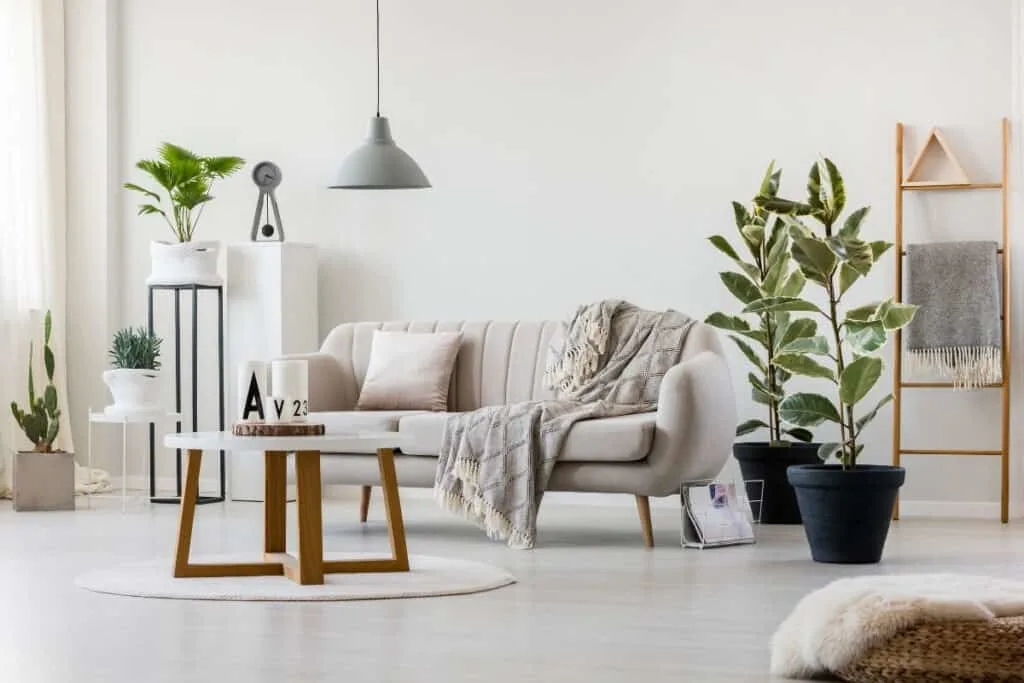 How To Make The Hallway Smell Good
Ever wonder why department stores have perfume counters at the storefront? I'll give you a hint… it's in the smell! People are attracted to good smells, It actually lures them into the shop, pretty clever huh!
The hallway is like the storefront of your home, it's where you enter every day, where your visitors arrive, and the last thing you want to be hit with is a waft of smelly shoes, pet odors, and musty carpets.
To keep your hallway smelling clean, fresh, and inviting first eliminate the odors:
Remove funky smelling shoes from the shoe rack, wash clean, and store someplace new. If you need to keep your shoes in the hallway, find some old socks, fill them with baking soda (it neutralizes smells) and tie a knot, stuff them inside your shoes and replace when not wearing them.
Sprinkle baking soda on any carpets (stairs included) once a week and leave for 20 minutes. Vacuum up.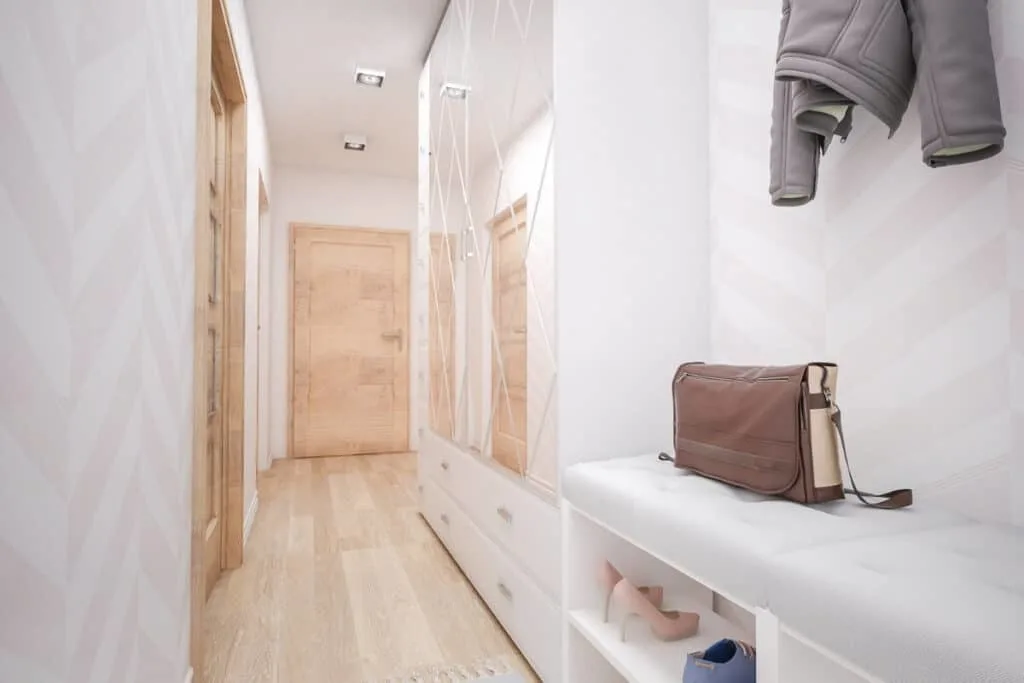 Make It smell good:
Keep a vase of fresh-smelling flowers on your hallway table.
Use an oil diffuser or wax burner with fresh scents, such as vanilla, citrus, or a mix of 3 drops Ylang Ylang and 3 drops Geranium essential oils.
Rub vanilla extract on your lightbulb. The heat of the bulb will make your hallway smell divine!
Best Scents for Hallways: Welcoming and earthy scents, such as Vanilla Scented Candles, Patchouli essential oil, or Cedarwood essential oil
Kitchen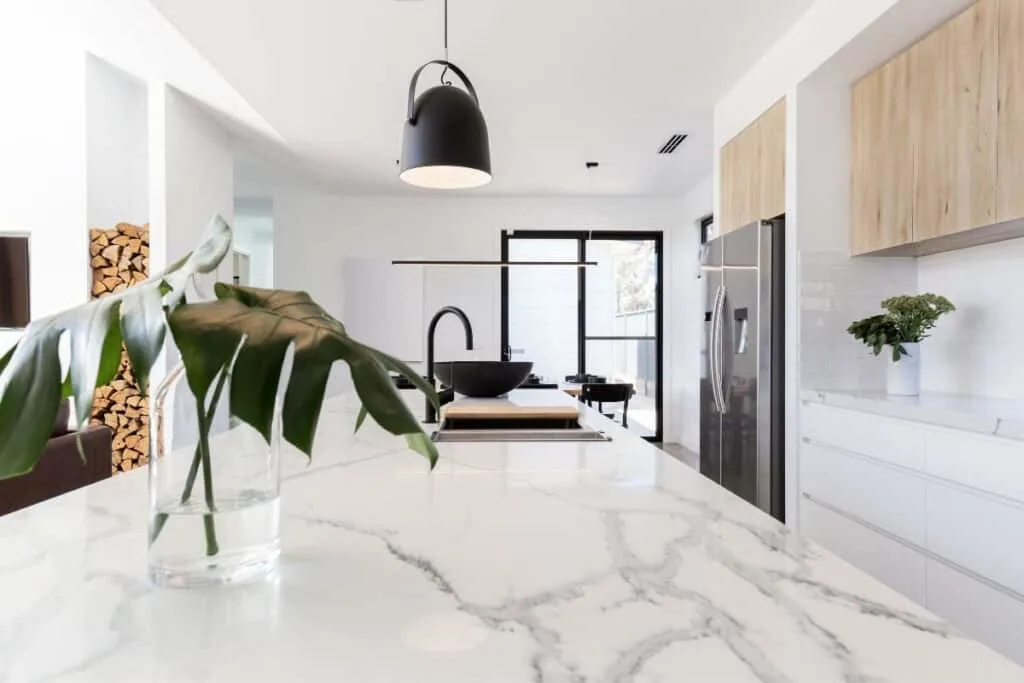 Trash cans, garbage disposals, chopping boards, and forgotten food items are the main sources of odor in the kitchen. But no more!
Eliminating the odors:
Once a week wash out the trash can with vinegar and baking soda (both of which eliminate smells). When replacing the trash bag, sprinkle baking soda in the bottom of the bag to get rid of unwanted odors.
Clean and wipe down the inside of your fridge regularly with vinegar, and throw out gone off items. Place a small open container of baking soda in the back of the fridge to eliminate odors.
Clean your wooden chopping board (which can trap smells) by sprinkling the board with salt and rubbing half a lemon on it.
Keep your sink fresh by pouring baking soda down the drain and pouring boiling water on top.
Wipe down your stovetop hood removing any grease, and clean the filters.
Read Next: 5 Kitchen Appliances That Will Save You Time
Make it smell good:
Throw some lemon slices into your garbage disposal for a fresh scent
Bake some bread or cookies
Wipe counters down with vinegar
Brew some coffee
Simmer lemon slices and water on the stove
Place open baking soda containers in the cupboards and fridge
Open the window
Best Scents for Kitchens: Fresh and clean scents, such as lemon, orange, or lime
Living Room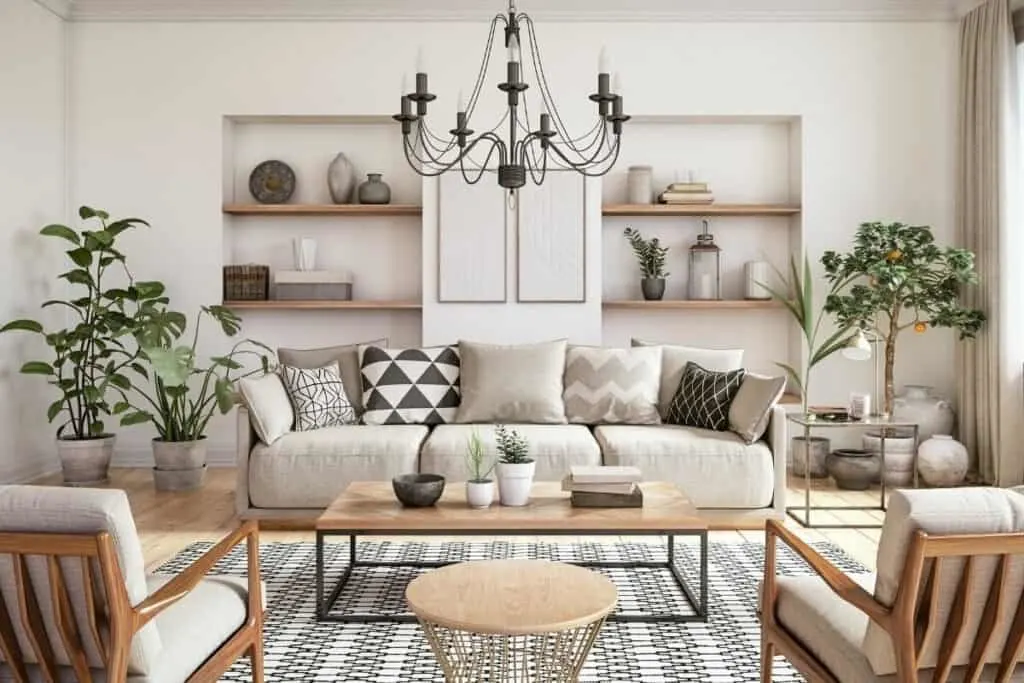 Most of us spend a good portion of the evening in the living room, watching movies, playing with the kids, teaching the dog new tricks, but what doesn't smell so good is the dog bed in the corner of the room or the dried on spilled milk on the sofa.
Eliminating the odors:
Wash the dog bed frequently. It might seem like a hassle but washing the dog bed at least once a week will greatly reduce the odors. Throw the dog bed in the dryer Before washing! This will remove all the dog hairs. Wash your dog bed with natural laundry soap, avoiding any chemical detergents which may irritate your dog's skin, or sprinkle baking soda over the bed and wash with vinegar! either air dry or machine dry after.
Deodorize the sofa and carpets. Sprinkle a generous amount of baking soda over your sofa and carpets. Leave for 30 minutes and then vacuum up
Dry clean curtains every 6 months
Wash cushions on chairs and sofas once a month
Make it smell good:
Fresh flowers
Open the windows
Stick dryer sheets behind and between the sofa cushions
Rub lightbulbs with vanilla extract
Use candles, or an essential oil diffuser
Place coffee beans in a glass jar and put a vanilla tea light on top. The candle will warm the beans releasing a subtle coffee smell.
Best Scents for Living Rooms: relaxing, homely, fresh scents, such as vanilla or linen scented candles.
Bathrooms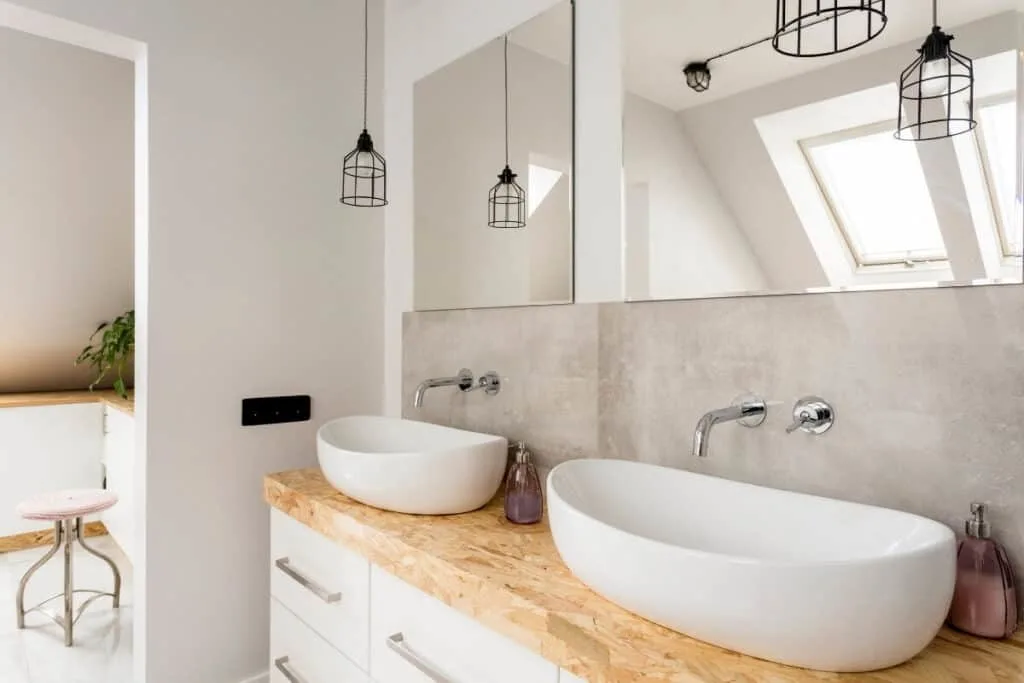 Nobody likes bad bathroom odors! A bathroom (in my opinion) should smell fresh and relaxing spa-like… you don't want to be soaking in the bath to the smell of sewage!
Eliminating the odors:
Drainage smells, pour baking soda down the bath and sink plug hole and flush with boiling water
Regularly bleach your toilet brush and leave some cleaner in the bottom of the brush holder.
Wipe down glass and mirrors with vinegar
Wash the bathmat once a week
Replace towels regularly
Pour baking soda in the bottom of the trash can
Soak up any stagnant water with an old towel
Making it smell good:
Use candles
Place a bowl or potpourri on the window sill
Use a plug-in air freshener
Place a few drops of your favorite essential oil on the inside of your toilet roll.
Keep the bathroom well ventilated
Best Scents for Bathrooms: Clean and fresh, again something citrusy like lemons and limes. Or Spa-like room fragrances.
Read Next: How To Easily Make Your Bathroom Smell Like A Spa

Also Read: How To Clean A Cloudy Mirror (4 EASY WAYS)
Bedrooms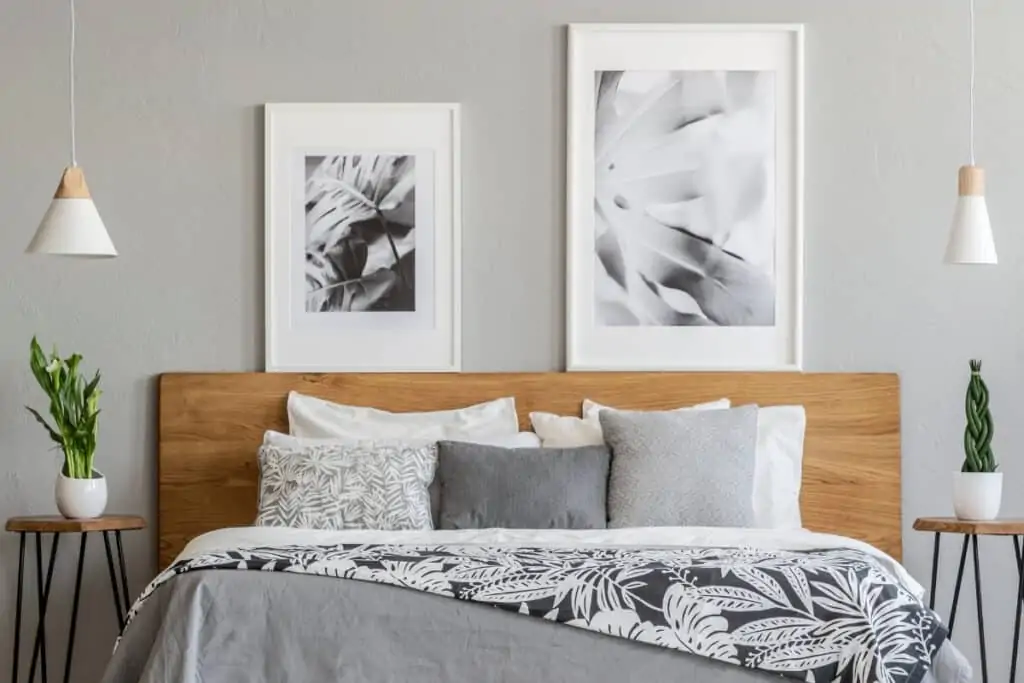 There is nothing better after a long day than crawling into a freshly washed bed and inhaling the fresh linen scent. I don't know why but it makes me sleep better…or at least I think it does haha.
Eliminate the odors:
Open all the windows and get some fresh air in
Wash all your clothes, even ones you don't wear frequently (or store them away in a special bag that won't make them smell musty)
Get your mattress deep cleaned every 6 months
Wash all duvets, linens, pillows, and pillowcases
Sprinkle baking soda on the carpet or rug, leave 30 minutes then vacuum.
Hang a sock full of activated charcoal in the room to absorb any musty smells.
Clean and dust inside drawers
Clean air conditioner filters – you don't want to be breathing in all that trapped dust!
Make it smell nice:
Make sure the room is well ventilated every day
Wash bedding and pillows at least once per week
Put dryer sheets in your closet and drawers
Place perfume sample strips inside drawers
Place an air-purifying plant in the room
Use an oil diffuser for relaxing sleep-inducing smells, such as lavender
Keep an open container of baking soda in the back of your closet to absorb any humidity and reduce musty smells
Best Scents For Bedrooms: Calming, Relaxing, Sleep Inducing, Clean, Fresh such as, lavender, linen scented candles, or white lily.
How To Make Your Home Smell Good Conclusion
This post shows you some of the most effective ways to make your home smell great. Whether you want to eliminate bad odors or create a more luxurious atmosphere, these tips will help! From bedrooms to bathrooms, living rooms to kitchens – no matter where in your house you need an odor fix – we've got you covered with these household hacks that work like magic!