If you're looking for easy Christmas crafts for toddlers you've come to the right place.
These Christmas crafts are tried and tested and are perfect for toddlers aged between 2 to 3 years old.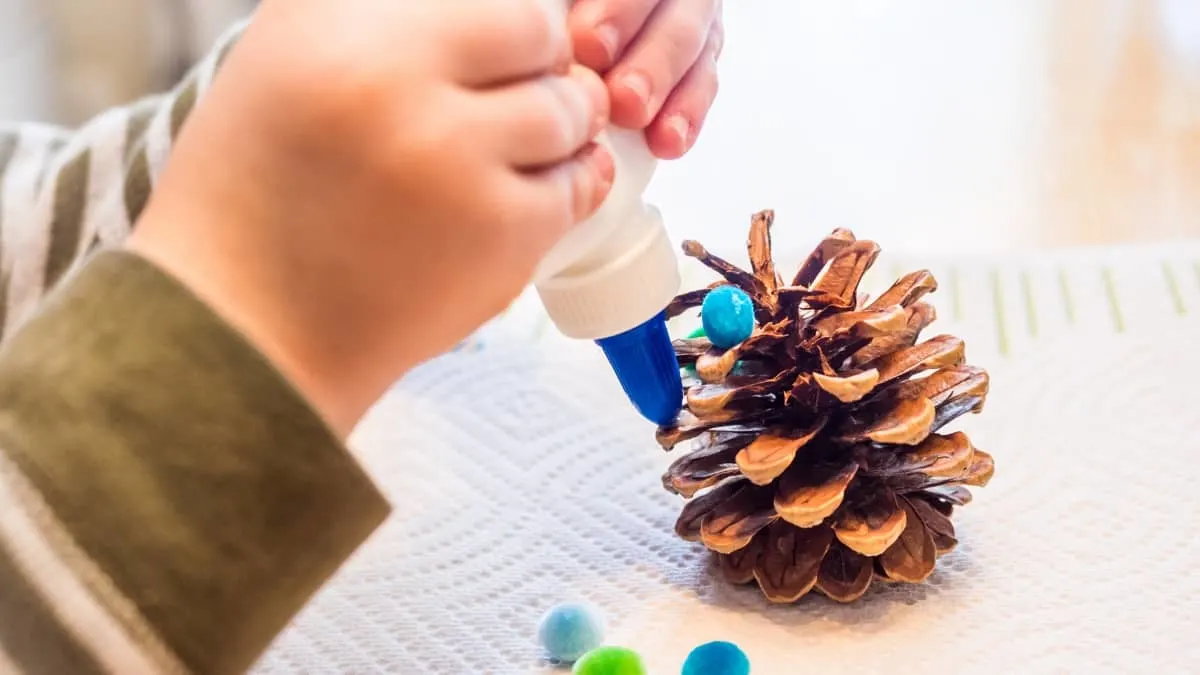 Let's dive right in!
1: Decorating Pine Cones
Decorating pine cones is a super simple craft that is sure to be a big hit with little ones.
All you need is some child-friendly glue, pine cones, and decorating materials like glitter, miniature pom-pom balls, or sequins.
This activity is great because you can go for a walk and collect the pine cones which little kids really enjoy, and then come home and do a fun craft! It's a great way to spend the afternoon and get in the holiday spirit. Plus you can tie some ribbon on them once the glue is dry and hang them on the tree!
2: DIY Bead Ornaments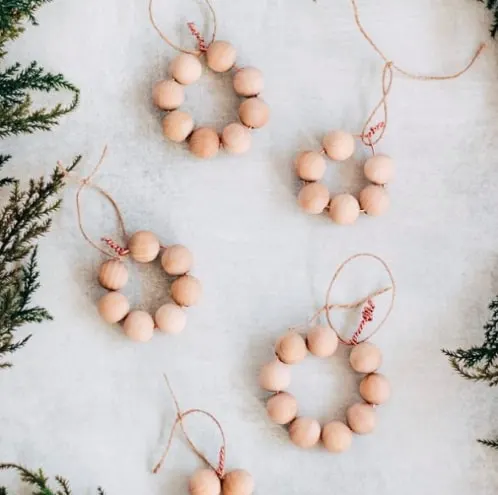 These super cute bead ornaments not only look great but are ideal for little hands to practice their fine motor skills. This craft will require parental supervision but young kids will love threading the beads onto the wire.
Found on: Decorhint.com
3: Cinnamon Applesauce Ornaments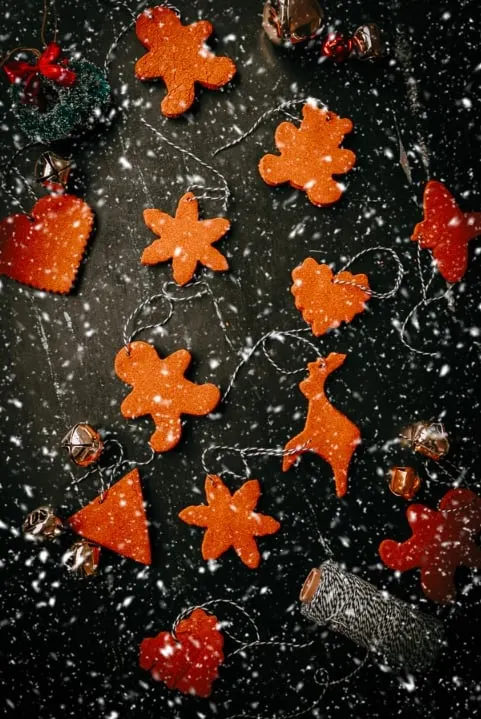 This is a fun craft for all the family toddlers included! They will love cutting out shapes in the dough like gingerbread men, stars, Christmas trees, reindeer, the list goes on!
Plus they have an added benefit in that they smell absolutely divine and will fill the room with a wonderful Christmas scent.
Found on: Decorhint.com
Check out this post to make your house smell like Christmas
4: Fingerprint Art Bookmarks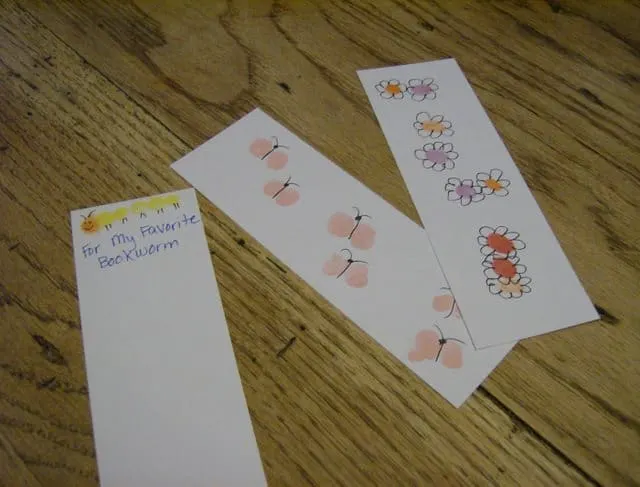 This idea is great! Your 2-3 year old can create bookmark gifts with their fingerprints perfect for the Holiday season! Use traditional red, green, and gold paints to create fingerprint Christmas trees, the possibilities are endless! Plus it's a lovely way for your little one to give gifts to loved ones.
Found on: Schneiderpeeps.com
5: Filling Clear Ornaments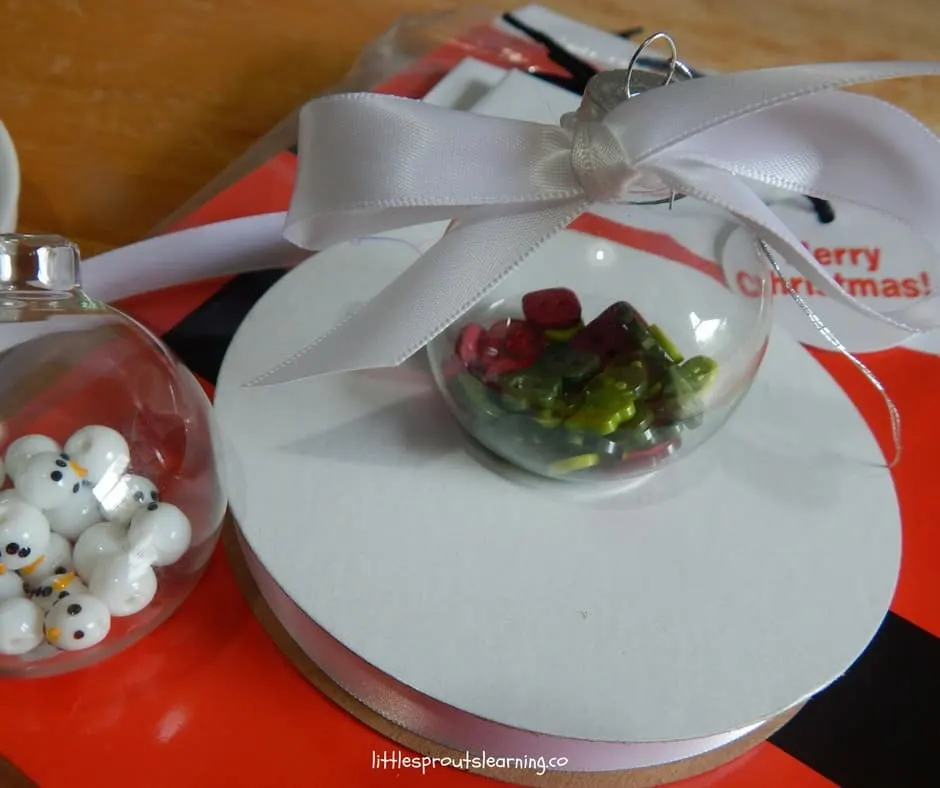 Little kids love filling anything that can be filled with basically anything that will fit! Making this craft yet another one ideal for kids aged between 2 to 3 years old. The possibilities are endless with what you can fill clear ornaments with from buttons, to feathers, to glitter.
Found on: littlesproutslearning.co
6: Salt Dough Ornaments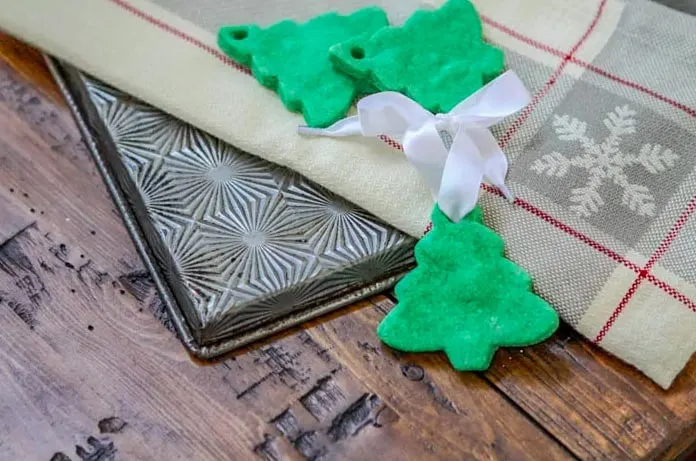 These easy salt dough ornaments will keep little ones busy and can be used as DIY gifts to friends and family members. They are sure to be a bit hit. Plus they are super easy to make!
Found on: goodlifeeats.com
7: Painting Shirts & Bags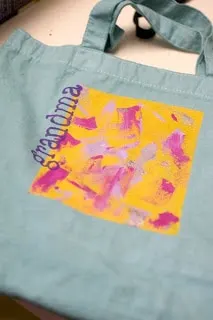 Now, this craft will require some help from an adult but the end results are super cute! Letting your little one paint over stencils onto t-shirts and bags will make great gifts to loved ones while keeping little artists entertained.
Found on: morethanthursdays.com
8: Painting Wood Ornaments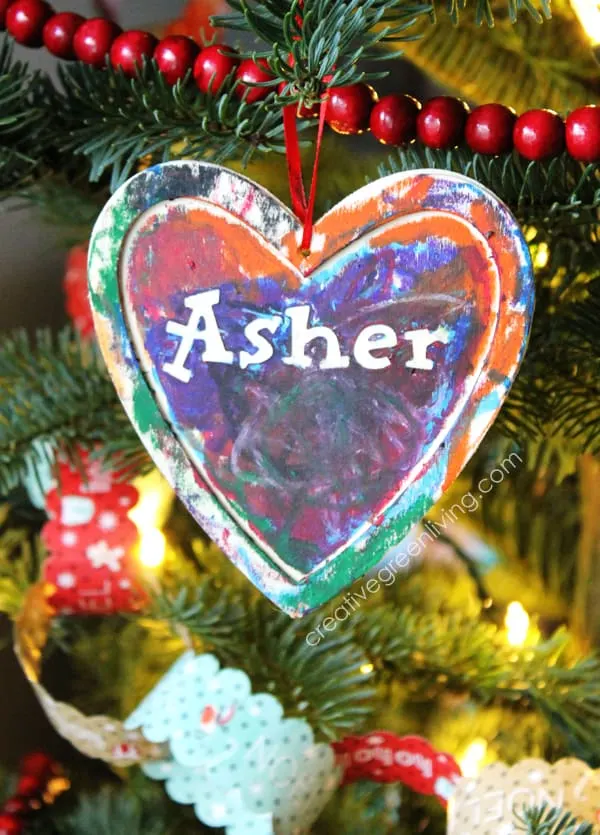 This is one of those crafts you will cherish over the years. So simple yet so precious. Simply tape your child's name on a wooden ornament and let them paint it. Peel off the tape revealing their name, seal and dry and hang on the tree. These also make great gifts!
Found on: creativegreenliving.com
9: Shrink Film Christmas Ornaments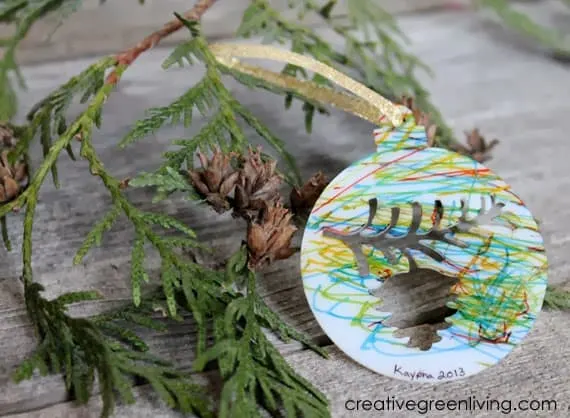 Another Christmas ornament but so fun and cool. Adults will need to help with this but young children will love coloring in these ornaments. Just remember to mark their name, age and the date on them to remember this special time in their lives.
Found on: creativegreenliving.com
So there you have some super easy and simple Christmas crafts you can do with your 2 to 3-year-old this holiday season!
Related to Christmas Crafts For 2-3 Year Olds
What is your favorite Christmas Craft For Toddlers? Let me know in the comments!