Why Audiobooks Are Great For Kids and Parents Too!
We all know that reading is important for kids, but have you ever struggled to get your toddler to sit and listen to a book properly?
What if I told you there is a way to help your child learn new words, keep them entertained, help them to sit still and even improve their reading skills?
That's right I'm talking about audiobooks!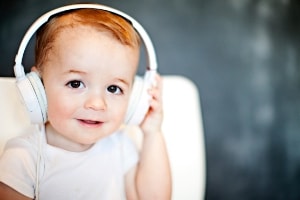 Now I just want to add a little disclaimer here because while my child does listen to audiobooks and I love the benefits of them, I personally believe real books should never be "replaced" and I strongly believe that you should encourage your child to look at/read physical books too!
Now onto the benefits:
Audiobook Benefits
Benefits Of Audiobooks for Kids
Audiobooks help children develop listening skills and quiet concentration.
Help children understand complex language.
Helps children learn punctuation, enunciation, and emphasis.
Increases vocabulary
Let's your child hear fluent reading (as most are read aloud by either the author or a professional actor)
Literacy time can easily be increased as you can play audiobooks while your child is drawing, tidying their room, eating dinner, in the car, etc.
Increase a child's storytelling skills
Read-along book and CD sets can also help children link the printed and spoken word
Audiobooks allow children to discover stories that exceed their actual reading age
Helps reluctant readers discover the joy of books
Audiobooks are fantastic for restless children as they allow the child to engage in other activities simultaneously
(This page may contain affiliate links you can read the full disclosure here)

Where and When To Play Audiobooks
The great thing about audiobooks is they can be listened to anywhere!
Car journeys are a great time to listen to a story or put on an audiobook while your child is playing with their toys.
Naptime and bedtime are also great times to switch on an audiobook!
Benefits For Parents
They´re fun to listen to
Improves storytelling skills
Buys you some peace and quiet time to focus on other tasks
Increases your bond with your child by listening together and discussing the story
Where To Get Audiobooks
I personally use Audible as it's one of the largest websites for audiobooks and they also give you a free 30-day trial and 2 free audiobooks!