Healthy Snacks Ideas For Toddlers
Is your toddler or child constantly asking for food in between meals? Coming up with healthy snack ideas all day, every day can be overwhelming. It's too easy to grab the processed package stuff and throw it in their direction.
Thankfully there are lots of easy-to-prep foods that make perfect snacks for at home or on the go, without having to resort to the processed stuff.
This post is going to show you a list of nutritious snack ideas you can quickly and easily give your kids as well as a printable snack list you can stick on the fridge for a quick reminder.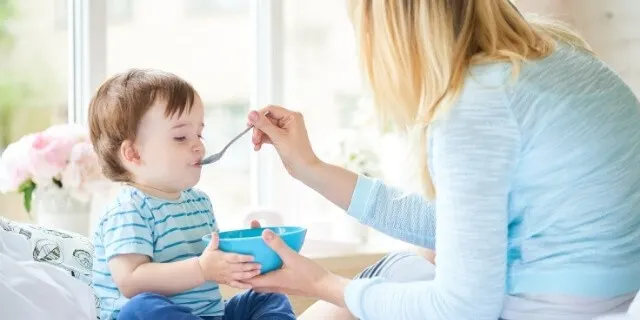 Some toddlers are very picky and are only willing to eat a few foods, that's ok! their taste buds will develop and they will become more adventurous with food in time.
You can help your child explore more foods by giving options on the plate. For example, If giving apple slices, try giving some slices of pears on the same plate.
(This page may contain affiliate links you can read the full disclosure here)
Vegetable Snack Ideas For Kids
Vegetables are a great healthy snack for kids. Raw vegetables are bursting with vital nutrients growing bodies need to grow strong and healthy.
Luckily there are loads of toddler-friendly vegetables that make quick and easy snacks, such as:
Cucumber, slices, sticks, or diced

Avocado, diced or spread on pita bread

Carrot sticks

Bell pepper strips

Thawed frozen corn

Thawed edamame

Jicama – Cut into thin strips

Celery Sticks – cut into thin strips

Cherry tomatoes, quartered (to avoid choking hazard)

Broccoli florets
Tip: Hummus makes a great dipping sauce for raw vegetables
Fresh Fruit Snacks For Toddlers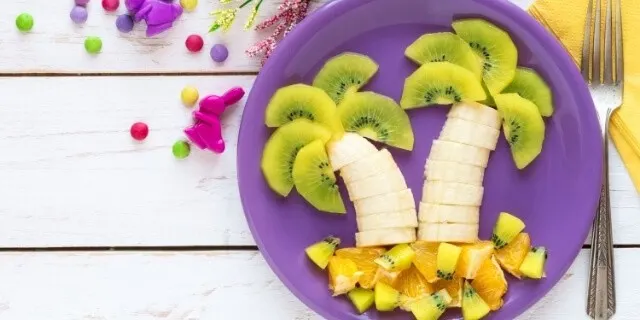 Fresh fruit is also a great snack choice for children, and with so many options there is bound to be some your child loves!
Bananas

Apple slices

Pears

Watermelon – seeds removed and cut into fingers or cubes

Papaya – cut into small pieces

Mango

Strawberries

Wild Blueberries (fresh or defrosted)

Blackberries

Raspberries

Grapes (quartered to avoid choking hazard)

Kiwi

Dragonfruit or pitaya

Clementines

Peaches

Starfruit (taste great and kids love that slices look like stars)

Pineapple slices
Tip: Bake some apple slices sprinkles with cinnamon in the oven, not only does it taste like apple pie it's healthy, fast, and makes a great snack for toddlers!
Dairy Snack Food Ideas
Cheese cut into strips or cubes and yogurts always make quick and easy snack foods. Try to choose natural yogurts and add some chopped fruit, or make your own yogurt in the slow cooker!
Even if you prefer to stay away from dairy in your household there are plenty of alternatives from soy and nut-based plant-based yogurts and cheeses, as long as your child doesn't have any allergies to nut or soy-based foods.
Deli Slices
Roasted chicken or turkey deli slices make a great snack paired with some chopped veggies.
Smoothies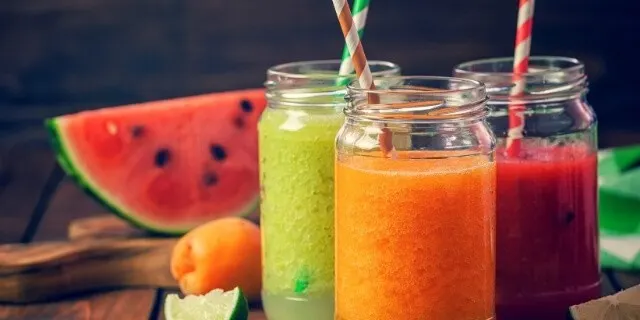 These days there are so many recipes online for delicious healthy smoothies kids love! Make fruit-based smoothies or sneak in some spinach and other greens to really pack in more goodness. Don't worry if you make too much, you can freeze the rest into popsicles!
Overnight Oats
Make some overnight oats and divide the mixture into mini glass containers (reused glass baby food jars are perfect for this) and store in the fridge, for the next 3 days you can use these already creamy flavored oats for a quick grab and go snack!
Overnight Oats – Apple and Cinnamon Flavor
2 cups oats

Milk of choice (enough to cover oats)

Half a cup of unsweetened applesauce

1-2tbsp Maple Syrup

Cinnamon to taste
Mix everything together and divide between glass jars. Leave overnight and serve when needed!
2 Ingredient Healthy Cookies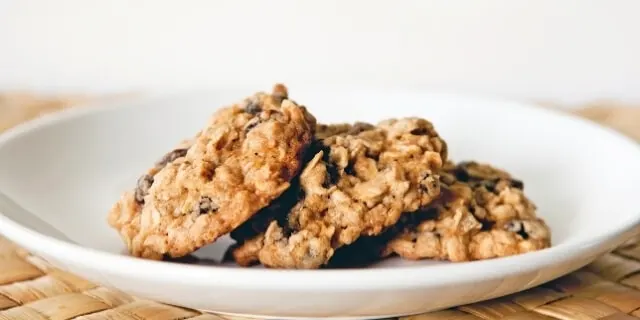 These cookies are super healthy and make a great snack for on the go. Made with just oats and bananas (and mix-ins of choice) you can let your child eat a bunch without any guilt!
Ingredients:
1 cup of quick-cooking oats

1 large overripe banana

½ cup chocolate chips, or raisins, or a mixture of both
To Make:
Preheat your oven to 350°F

Mash the banana into a paste, stir in the oats and add-ins until you have a thick batter

Use a spoon or cookie scope to evenly portion the cookies. Then press each ball down to resemble a cookie.

Bake until cookies are lighting brown and set (about 15 minutes)

Allow to cool before eating. Store leftovers in the fridge
Tip: Make a big batch and store them in your fridge.
Banana Oatmeal Pancakes
These pancakes are not only delicious and a huge hit with little kids, but they are super healthy too! But that's not all, give them as a bedtime snack as they also help to promote sleep!
Ingredients
1 large banana

¾ cup oats

1 egg

1 small individual pot yogurt (I use natural greek yogurt)

1tsp chia seeds

Organic Coconut Oil Cooking Spray
Method
Place all ingredients into the blender. Blend till the mixture is smooth and has a creamy consistency (not too watery but not too thick.

Heat a frying pan with the coconut oil spray and pour in the batter. Make bite-sized pancakes or make large ones the choice is yours!

Wait to cool and Serve.
Nuts and Seeds
Providing your child doesn't have allergies, these are great snacks, just make sure they are already shelled!
Hummus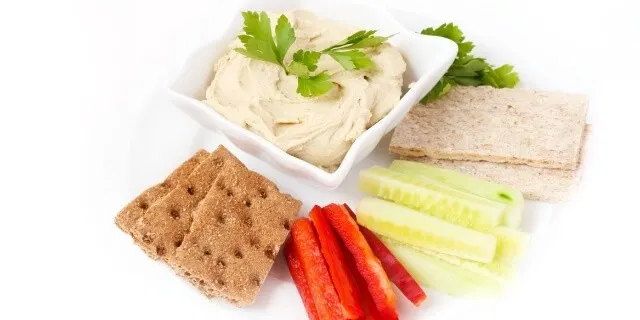 Who doesn't love hummus? Hummus makes an excellent snack for kids. This creamy garbanzo spread is super healthy and makes a great dipping sauce for raw veggies.
Don't just stick to plain hummus, try roasted red bell pepper hummus, sunflower seed hummus, the list and combinations are endless!
Hummus is also really easy to make yourself!
Frozen Snacks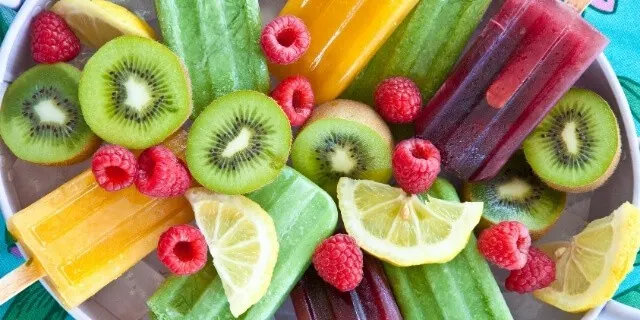 Sometimes a frozen treat hits the spot, but that doesn't mean they need to be unhealthy! Premade your favorite waffles, hotcakes and freeze them. Then when you need something fast pop one in the toaster!
Freeze fruit smoothies into popsicles

Freeze yogurt into drops on parchment paper, when frozen transfer to a freezer-safe container.

Make homemade nice cream (frozen bananas blended with the fruit of choice or just vanilla extract) in your high powdered blender.

Make a batch of waffles or pancakes and freeze. They toast quickly making them a fast snack.
Dehydrated Snacks
Raisins and dried fruits make great snacks for little ones. Always check the label when buying raisins as some brands contain added sugars and oils, look for 100% dried raisins. Dried wild blueberries are also an amazing snack for toddlers.
If you're lucky enough to own your own dehydrator, experiment with drying your favorite foods, dried bananas, apples, and even kale make amazing snacks!
Printable Snack Ideas Chart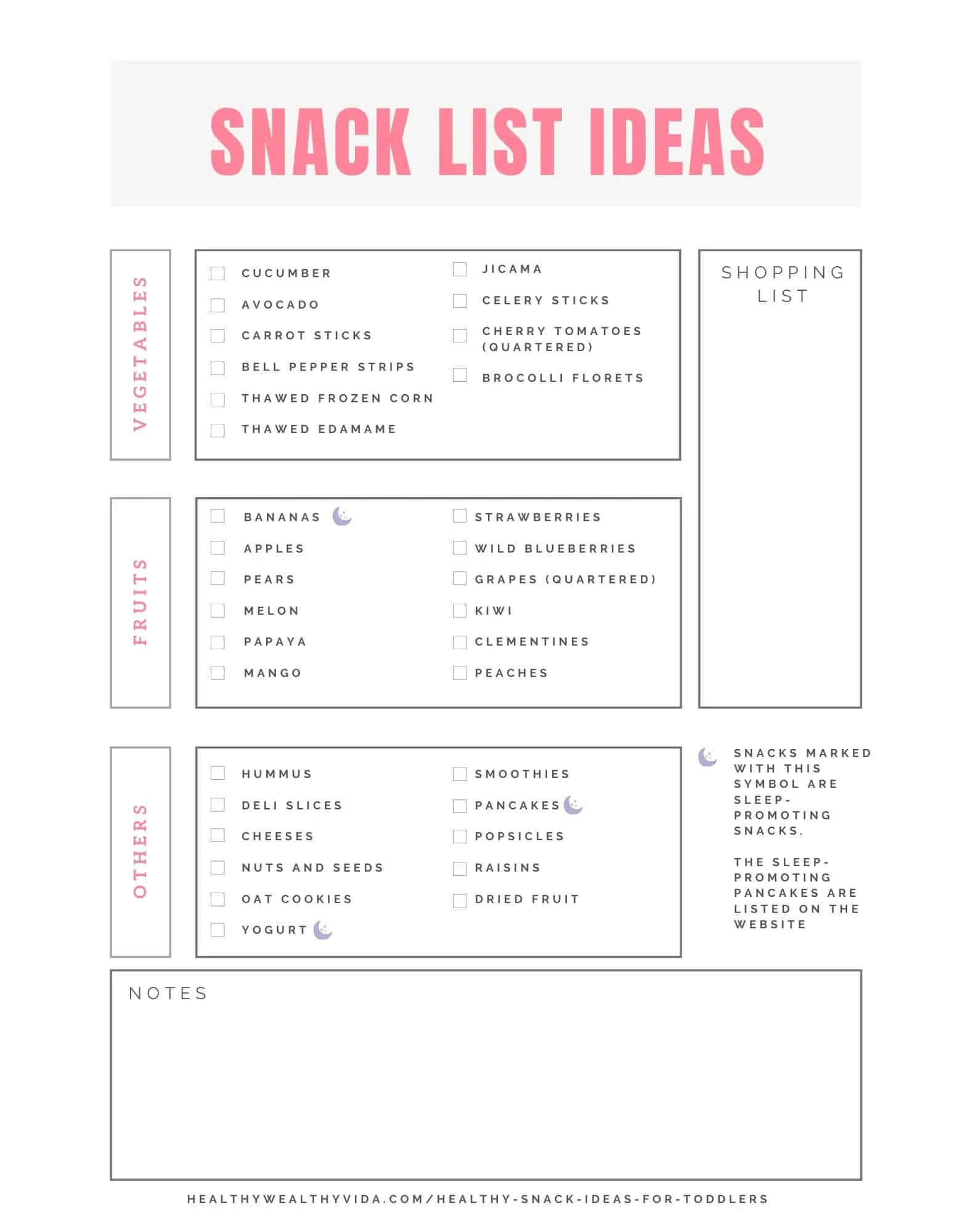 It can be easy to forget snack ideas when you have hungry mouths to feed, This printable snack idea chart is perfect to stick on the fridge so you have ideas ready for when you need them most.
Download Printable Snack Chart
Tip: Laminate the chart or stick it in a plastic sleeve, then check the boxes of the food items you have in the house for a quick and easy reference when choosing snacks.
The chart also has markers on sleep-promoting snacks that help boost melatonin levels (the sleep hormone). These make great snacks for late afternoon and early evening!
Mix and Match Snacks
Don't be afraid to mix and match snacks. Add a selection of bite-sized pieces of different fruits, veggies, nuts (if not allergic), and dried fruits, and see what your child likes. It may take several times before your child is ready to taste certain foods so be patient!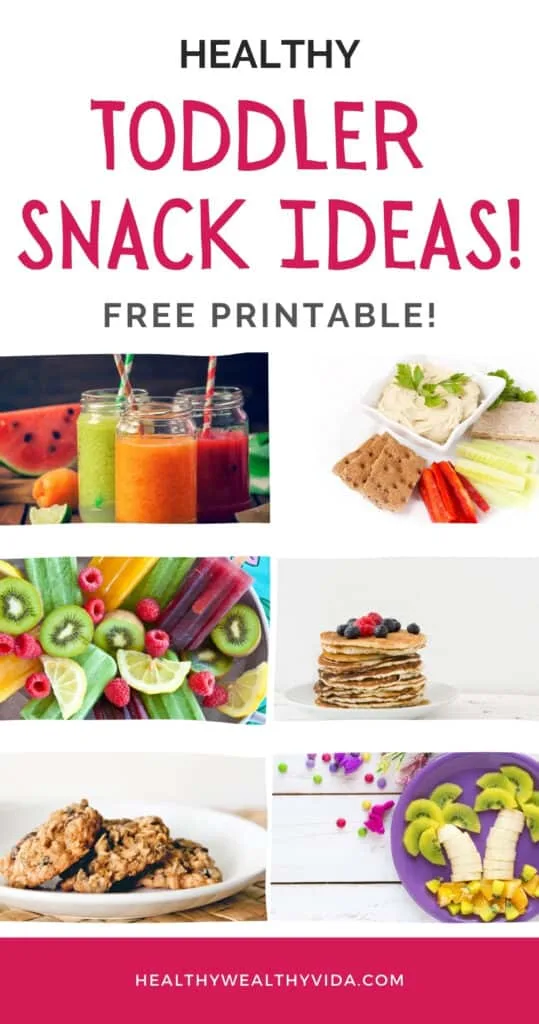 Related Posts To Toddler Food Ideas
Have you tried any of these recipes? Let me know in the comments!