Do you have tight burning red raw skin that makes you look like a red glow stick? Luckily you can stop being your very own personal nightlight and space heater faster with these easy and natural ways to soothe sunburn!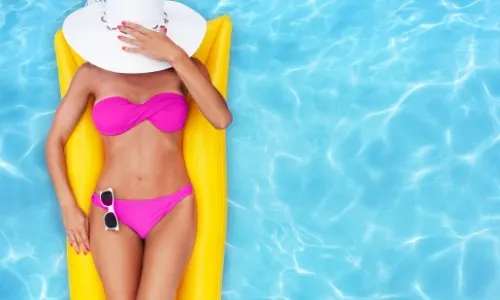 The sun is shining and it's time to have fun outdoors. You've applied your sunscreen, got your hat and shades on, and are ready to have fun in the sun.
All is merry until evening approaches, you can feel the heat on your skin but in the perfect evening twilight, it looks like a beautiful golden glow.
That is until you step out of the shower and look in the mirror only to face the reflection of a freshly boiled lobster.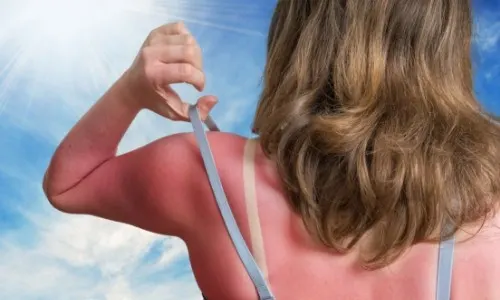 Oh, you're glowing alright…
Luckily for you, this post will show you ways to heal your sunburn naturally and fast!
But before we move onto the ingredients remember that while you're sunburnt to:
1 – Wear natural fibers like cotton or linen
2 – Wear loose-fitting clothes
3 – Avoid exposing your burns to direct sunlight
Got that? Now let's cover the actual ingredients!
1 – Aloe Vera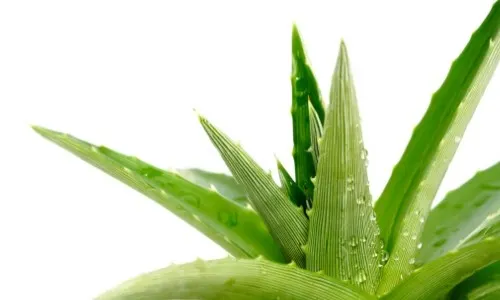 Aloe vera is a succulent evergreen perennial shrub that thrives in tropical climates. This plant has been used for thousands of years for both agricultural and medicinal uses.
Luckily though, aloe vera is fairly easy to grow or have as a house plant even if you don't live in the tropics!
While Aloe vera boasts several health benefits, there is one benefit it is most famous for and that is its ability to heal burns!
Aloe vera has long been used to treat burns because it is extremely effective! Just look in the supermarket or pharmacy and you will find tons of Aloe cooling gels for sunburn.
(This page may contain affiliate links you can read the full disclosure here)
So how exactly does Aloe Vera help treat sunburn?
Aloe vera is packed with over 200 vitamins, minerals, and amino acids vital for health. And this number may be significantly higher according to aloe medical group international.
These vitamins and minerals help to not only soothe burnt skin and reduce itchiness and pain but also promote skin regeneration while keeping skin soft and supple.
Ways to Use Aloe Vera For Sunburn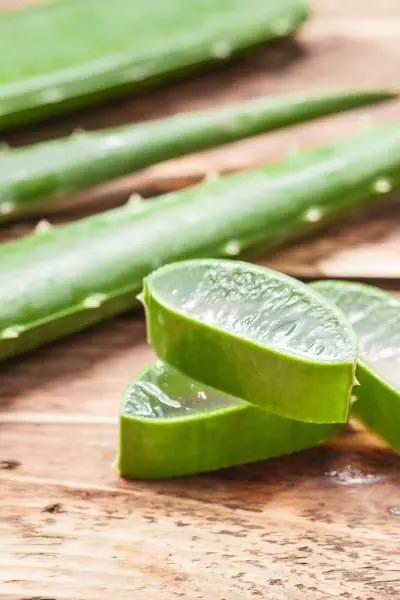 Directly from the plant
If you're lucky enough to have your own aloe plant, simply break off a leaf and squeeze out the gel directly onto your sunburn.
Avoid getting it onto clothes as it can stain. Ideally, apply the gel after a cool shower before getting changed and wait for your skin to absorb it. Re-apply as needed.
You can also squeeze out the gel into a glass container and keep it in the fridge for quick cooling relief.
Freezing Aloe into cubes
Got ice cube trays laying around? Fill them with aloe vera gel and keep them in the freezer. You can either use gel squeezed from the plant directly or an organic gel like this one.
When needed, simply pop out one of the frozen aloe gel cubes and rub onto your sunburn for instant cooling relief.
2 – Apple Cider Vinegar
While not as effective as Aloe, apple cider vinegar (ACV) can help treat mild-sunburn. This is because ACV contains acetic and malic acid.
Acetic acid contains anti-inflammatory properties and helps soften the skin while improving the skin's texture.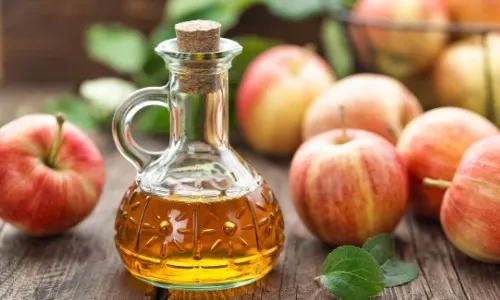 How to use apple cider vinegar for sunburn
It's important to use organic ACV and dilute it with water. To use on mild sunburn – fill a spray bottle with water and 1 tablespoon ACV and spray onto skin.
Or you can dip a clean cotton cloth in 2 cups cold water and 1 tablespoon ACV. Squeeze out excess water and apply the damp cloth directly to the skin.
3 – Green Tea
Green tea not only tastes great but is loaded with health benefits. Green tea has high levels of tannins and polyphenols both of which help treat red sore skin.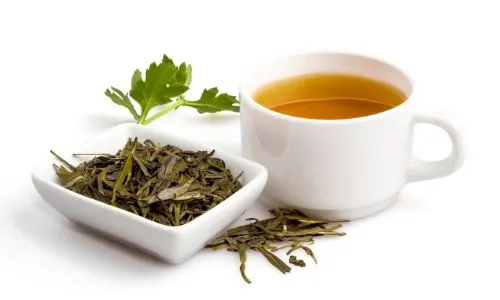 Tannins contain both antibacterial and anti-inflammatory properties that help reduce cell damage all while soothing, tightening and reducing the appearance of pores without drying out the skin.
Polyphenols are your skins best friend when it comes to fighting UV damage. They help stop free radicals from UV exposure spreading.
How to use green tea for treating sunburn
Boil a cup of green tea and allow to cool. Then soak a cloth in the tea and squeeze out any excess. Apply to burnt skin for 15 to 20 minutes.
You can also freeze the cooled green tea in ice cube trays. Then simply take one out when needed and rub onto skin.
4 – Yogurt
Yogurt is another natural way to alleviate sunburn. Yogurt provides cool and immediate relief to tired sore skin.
The lactic acids, high levels of zinc and anti-inflammatory properties of yogurt will not only help to cool sunburn instantly but also nourish the skin as well.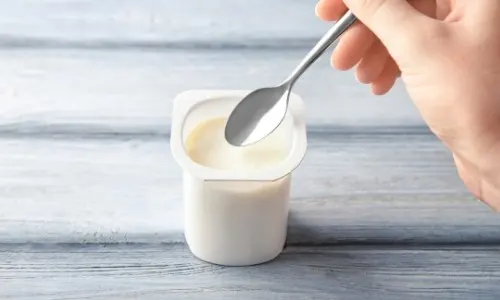 How to use yogurt for sunburn
Use a full-fat natural yogurt and apply to sunburn. Leave on the skin for 10 minutes and rinse off with cool water. Re-apply as needed.
5 – Lavender
Lavender can do so much more than just reduce stress and promote sleep. It can also help soothe bug bites and heal minor burns as well as reducing soreness and pain. This is thanks to its antiseptic and anti-inflammatory properties.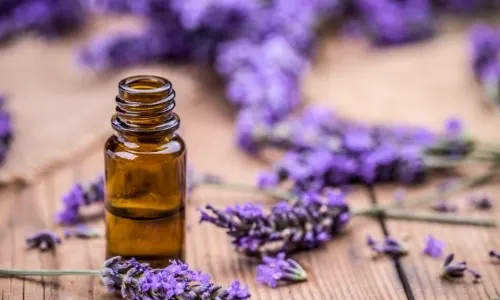 Using lavender essential oil for sunburn
Add 2 drops lavender to 1 tbsp of carrier oil like almond or coconut. Rub into sunburn.
Another great way is to make a lavender spray mist, by adding 5-10 drops of lavender oil to water in a spray bottle and spraying onto the skin.
Or add a few drops lavender to aloe vera ice cubes!
6 – Arnica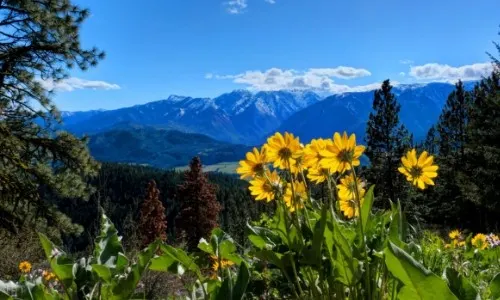 Arnica is packed with anti-inflammatory properties and helps improve blood circulation. Thereby helping the skin heal faster. It also is a fantastic pain reliever.
How to use arnica for sunburn
Rub some arnica gel directly onto sunburn, or mix some arnica oil into aloe vera gel and apply as needed.
7 – Calendula
Also known as marigolds, these flowers are great for treating sunburn thanks to their ability to reduce inflammation and reduce free radical damage. These flowers also have antiseptic properties and can help reduce pain.
If that isn't enough they also can reduce soreness, itchiness, and redness, all while boosting cell production and improving the skin's collagen.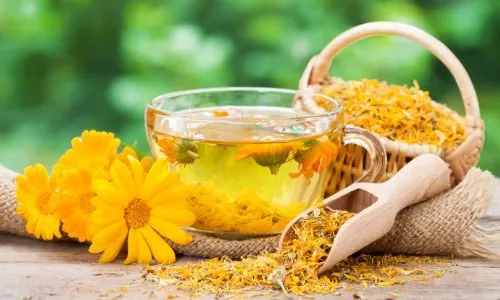 How to use calendula for sunburn
Method one – mix 4 tablespoons calendula essence in 1 liter/33oz water. Soak a cotton cloth in the mixture and squeeze out excess water. Place the cloth on sunburn. Repeat as needed.
Method two – apply calendula cream or gel to the skin and rub in.
8 – Sea Buckthorn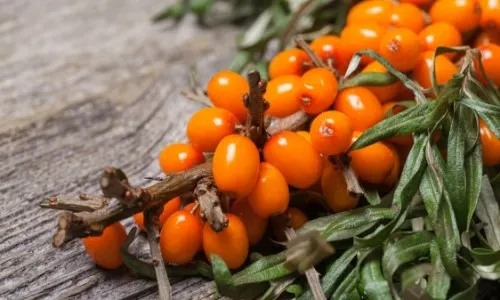 Sea buckthorn berries are bursting with vitamin C and they contain lipids that are vital for cell renewal. They have also been shown to reduce redness due to UV exposure by up to a whopping 90%.
How to use sea buckthorn for sunburn
Rub 1-2 drops organic sea buckthorn oil onto sunburn.
9 – Tomatoes
Have none of the above ingredients to soothe your sunburn? Then grab yourself a tomato!
Tomatoes contain lycopene, a naturally occurring chemical compound that helps to reduce inflammation, speed up healing, prevent blisters, while at the same time soothing and reducing the pain of burns.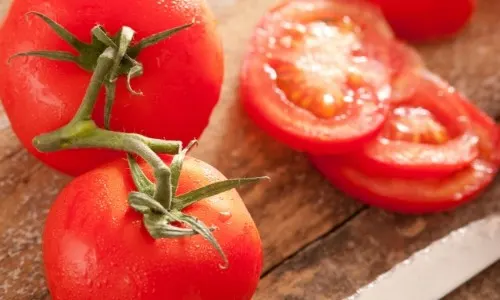 How to use tomatoes for sunburn
Place cold sliced tomatoes onto sunburnt skin and leave for 30 minutes to an hour. Repeat as needed.
10 – Manuka Honey
Honey is fantastic at soothing and healing burns, but not just any honey, manuka honey!
That's because it is bursting with antioxidants as well as having several natural healing properties.
While the benefits of manuka honey are extensive ranging from helping gum disease to gastric ulcers, it's effects on the skin are just as impressive.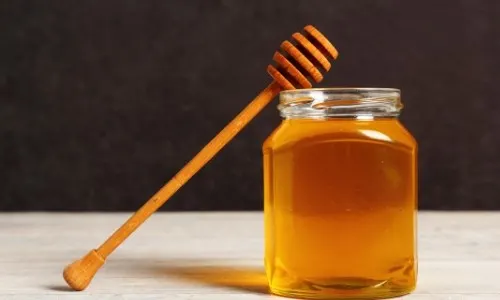 Applying Manuka honey to burns helps provide soothing relief, helps prevent infections and also helps the skin to heal much faster, all while keeping skin supple.
How to use manuka honey on sunburn
Apply directly to the skin and leave for 20 minutes rinse off.
So there you have 10 natural ways to soothe sunburn that are all-natural and safe for the entire family.
Post Similar To 10 easy and natural ways to soothe sunburn
Have any tips of soothing sunburn? Let us know in the comments.