The Best Time-Saving Kitchen Tools & Appliances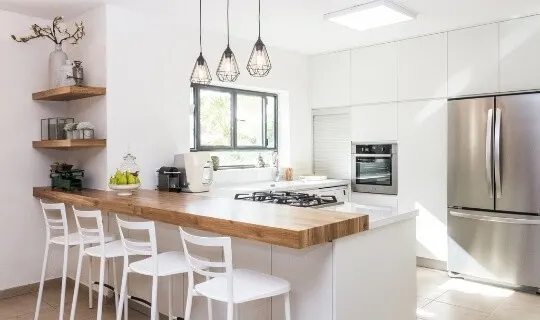 If you're looking for the best time-saving kitchen tools to help you getting dinner on the table faster you've found the right post!
Being a mom is both rewarding and challenging. When you have to balance taking care of your family, managing the household, finding time for yourself, and working outside of the home it can be difficult to find time for cooking wholesome meals.
When you are running low on time but need something healthy and quick to feed your family, there are some kitchen tools that will help make this process much easier!
Luckily for you, I've put together my favorite time-saving kitchen tools and appliances so that you can have meal prep or have dinner ready in a flash!
(This page may contain affiliate links you can read the full disclosure here)
The best Time-saving Kitchen Tools
Let's jump straight in with the best tools for busy moms!
Good Knives and a knife sharpener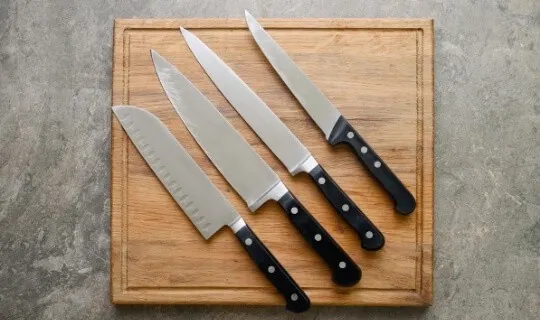 A good set of knives will make time-saving kitchen tasks so much easier. These are the most important tools you need to have in your collection for chopping, slicing, and dicing vegetables and proteins to perfection.
Make sure to keep your knives sharp so they are easy to use. Putting a little time into sharpening your blades will pay off in the end with less pressure needed when slicing and quicker chopping times that save energy!
Plus cutting with a dull knife is more dangerous and your more likely to cut yourself!
A knife sharpener is a great addition to your tool collection, providing you with the convenience of quickly stropping and reconditioning an already good quality blade. This will help keep knives sharper for longer periods of time without needing to be replaced or re-sharpened as much.
You may like: How to Clean and Disinfect a Plastic Cutting Board
Mandoline Slicer
A mandoline slicer is a great tool to have for slicing fruits and vegetables into uniform thin slices. This is perfect if you're looking to use these items as garnishes, or simply want them sliced evenly so they'll cook at the same time.
Garlic Press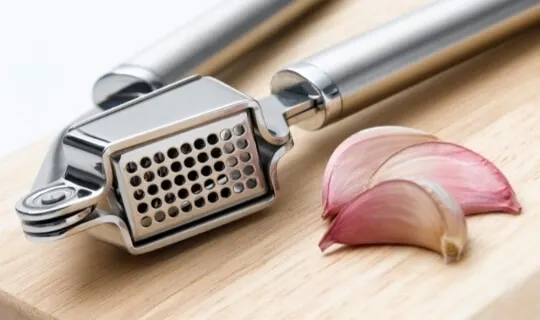 Love garlic but hate the time-consuming process of peeling and mincing? A garlic press is a small but mighty tool that can save you so much time in the kitchen. You don't even have to peel the garlic clove first, just place it in the press and squeeze!
Digital Scales
Digital scales are great for measuring ingredients precisely. They'll also give you an accurate weight, which is important in baking recipes that require precision and accuracy.
Citrus Squeezer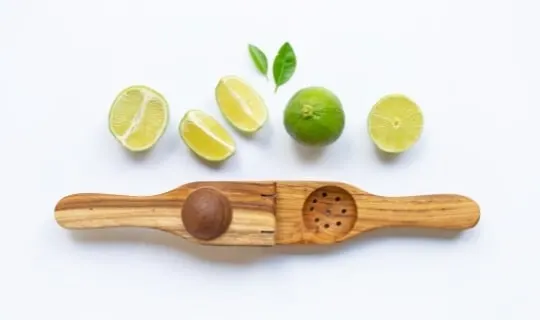 Need a squeeze of fresh lime or lemon for your recipe but always drop the seeds in your dish or get juice all over your hands? Then you need a citrus squeezer! Just cut your lime or lemon in half, place it in the squeezer, and press! no seeds, more juice, and no mess!
Time-Saving Kitchen Appliances Every Mom Should Own!
These kitchen appliances will save you loads of time in the kitchen.
Instant Pot Pressure Cooker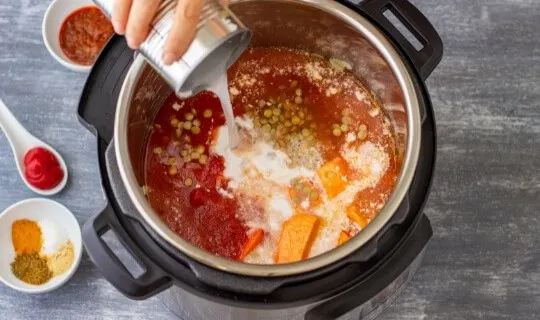 If you're not a fan of time-consuming recipes or watching the stove all day, then this is an essential kitchen gadget for you. Pressure cookers cut down on cooking time significantly and many dishes can be made in less than 30 minutes!
But that's not all your pressure cooker can do, it can also be used as a slow cooker, rice cooker, and it can even make yogurt!
The instant pot is basically several kitchen gadgets in one meaning you don't have to clutter your kitchen with different appliances.
Vitamix blender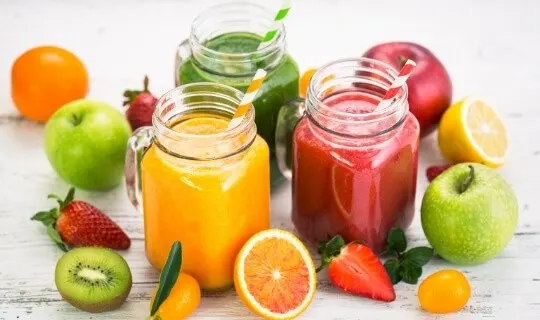 Another great time-saving appliance is the Vitamix. This high-powered blender does almost everything from chopping to grinding to making hot soups in minutes.
The Vitamix can also make silky smooth nut butters, ice cream, and even hot soup!
Plus clean-up is a breeze, just add a drop of dish soap and water to the blender, pulse a few times and it's clean! The Vitamix really is a must for all kitchens!
Food Processor
Having a food processor is a great way to save time in the kitchen. This kitchen tool allows you to chop, grate and puree foods with ease. You can use a food processor for fresh salsa, guacamole, or even homemade pesto sauce in just minutes!
A food processor performs many functions saving time and effort in the cooking process. You can chop, mix, emulsify, whip cream, and blend ingredients with it for starters. It can also chop onions in seconds which saves time on crying!
Air Fryer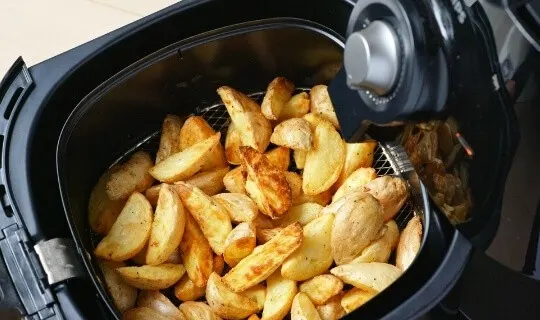 An air fryer is one of the best time-saving kitchen appliances for busy moms who need to get dinners and meals ready fast. This countertop appliance uses convection-style heating to fry, bake, and roast foods faster than in the conventional oven.
There is no need for oil or butter with an air fryer because the food will cook in its own juices. You can make a variety of dishes from French fries to grilled cheese sandwiches using this time-saving kitchen appliance!
Plus the air fryer is so easy to use just put your food in the basket or tray insert, set it up how you want (e.g., high heat for crispy fries), hit start, and let it do its thing!
Kitchenaid Mixer
If you love baking and making your own bread and desserts this appliance is a must! It will help you create perfect dough and batters with minimal time without having to use your hands or knead dough!
Conclusion
I hope you found these tools and appliances helpful. As you can see, there are plenty of quick and easy ways to save time in your kitchen. It is always worth it to explore the latest innovations that will help make cooking and cleaning easier for you!