Natural Moisturizing Bath Ingredients For Super Soft Skin
Baths are great for relaxation, but they can also be a great way to moisturize your skin and body! In this article, we're going to share some of the best natural ingredients that you can use in your bath water to help moisturize and nourish your skin while you relax.
But before we move on to the best natural moisturizers let's look at why you should choose these ingredients for your bath in the first place!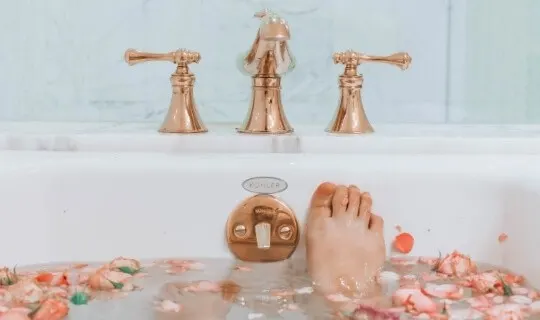 Why Use Natural Ingredients For Your Skin?
The best moisturizing ingredients are all made from natural sources. Your skin benefits greatly from using these products, and it's also a great way to support sustainable living practices! Plus, you know exactly what is in the product that goes on your skin because you put them together yourself. You can't get any more pure than that!
Toxins In Bath products
Another great benefit to using natural moisturizing ingredients is that they don't have the scary toxins, like phthalates and parabens, which are often found in commercial bath products.
Natural moisturizing ingredients are safe for the entire family, including children. You can relax and know that you're not using any harmful chemicals on your skin or in your bathwater.
While commercial products contain synthetic fragrances with some pretty scary warnings (like possible cancer-causing effects), natural aromas like lavender essential oil won't cause harm to sensitive skin types, even when used directly after a sunburn! Lavender has been shown to have anti-inflammatory properties which soothe irritations such as acne and bug bites. Not bad for an all-natural aroma!
You may like natural baths for kids
So now we know why you should stick to natural ingredients let's move on to the best ingredients to add to your bath!
(This page may contain affiliate links you can read the full disclosure here)
1: Milk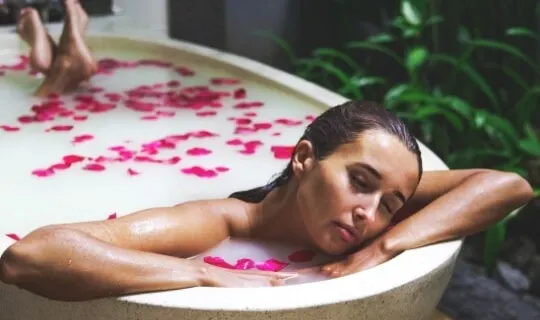 There is a reason Cleopatra bathed in milk! The nutrients in milk are great for moisturizing your skin and body.
Milk contains lactic acid which is a natural moisturizer. No need for pricey bubble baths when you can just grab some full-fat milk from the fridge! I mean it was good enough for a Queen after all!
Making a milk bath is ridiculously easy, grab a full bottle of full-fat milk and pour it into the tub! Stir until your bath is milky and get it! Soak for at least 20 minutes.
2: Olive Oil
Another great moisturizer you probably already have in your kitchen is olive oil. It is a natural moisturizer, and the best part about it is that you can use it all over your body.
– Combine two cups of olive oil with some essential oils—lavender, peppermint or eucalyptus are great options for skincare.
– Pour into the bathwater and let sit for about five minutes before getting in.
3: Coconut Oil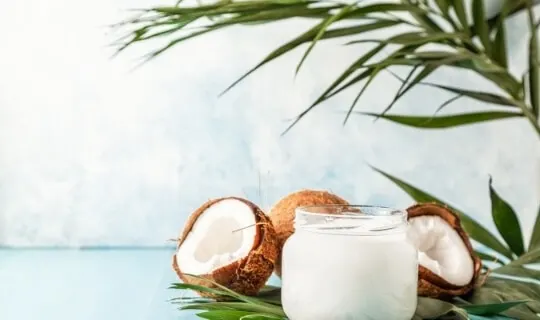 Coconut oil is another natural ingredient for your bath. Coconut oil is an amazing natural moisturizer while also being antibacterial and antifungal!
– Combine one cup of coconut oil with three cups of water. Add a few drops of essential oils if desired and mix well. Add to the bath and relax while your body soaks in the natural goodness!
4: Oats
Oats are a fabulous moisturizer for the body, and they also make an amazing addition to your bath. Oats are great for soothing irritated or burned skin and for moisturizing dry patches.
To make an oat bath:
– Combine one cup of whole oats with three cups of water. Add essential oils if desired (lavender is great!). Stir well and add to the tub.
TIP: If you don't want your bath water all "oaty" you can add the oats to some pantyhose and tie a knot at the top then soak it in the water. You will still get the nourishing skin benefits from the oats without the mess in the tub!
Relax in the tub for at least 20 minutes to really soak up all those benefits.
5: Shea Butter Bath Bombs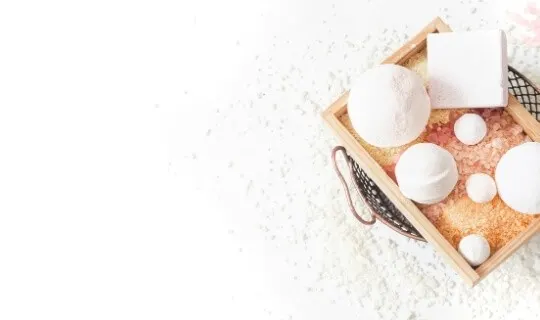 Shea butter is an excellent moisturizer with a high content of vitamin A and E, both great for soothing irritated or burned skin.
To make shea butter bath bombs:
Ingredients:
1 cup baking soda
¼ cup cornstarch
½ teaspoon cream of tartar
¼ teaspoon almond extract
2 tables spoon Shea butter melted
6 teaspoons Epsom salt
3 tablespoons cocoa powder
Or
Peppermint and lavender essential oil
Combine ingredients in a bowl. Mix well to create the dry mixture. Add melted shea butter until it resembles wet sand consistency (about two tablespoons).
In another small dish whisk together three teaspoons cocoa powder mixed with four drops peppermint essential oil OR six teaspoons epsom salt mixed with eight drops lavender essential oil. Pour this mix onto the dry ingredients and stir until thoroughly combined; then carefully roll into balls using your hands or use one these amazing bath bomb molds!
– Place them on a tray lined with parchment paper and allow to dry for 24 hours, then place in airtight container or jar until ready to use in the bath.
6: Add jojoba oil To Your Bath
Add jojoba oil to your bath for moisturizing skin without the use of harsh chemicals. Jojoba is a liquid wax that can be found at most health stores, and it's full of fatty acids which naturally moisturize while simultaneously nourishing dry or cracked skin.
– Add five tablespoons (or more if desired) to running water before stepping in; when adding oils, always start with less rather than too much as they are difficult to wash out! The smell will also dissipate quickly once you step into the tub so don't worry about icky scents lingering.
– You can add other ingredients such as essential oils like lavender or peppermint for fragrance, Epsom salt for relaxation benefits. Ground herbs such as thyme or mint for a spa-like smell.
– If you're not sure what to add, just start with the jojoba and experiment from there!
7: Honey Moisturizing Bath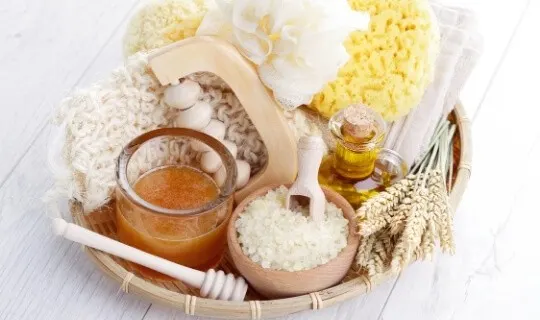 A natural moisturizer for your skin is honey. Honey has loads of minerals like potassium, iron, and calcium that are great for a healthy glow. Add ½ cup to the running bath water before you step in! This will not only moisturize your body but also give it an added bonus of antiseptic properties which can help fight any pesky bacteria lingering on your skin from day-to-day life.
8: Rose Bath
Rose essential oil is another great natural moisturizer. It has anti-inflammatory and antioxidant properties that are not only good for your skin but also reduce stress levels which can help you relax during a bath. Add about five drops to the running water before getting in!
I hope this post has been helpful in showing you some easy ways to make your own luxurious moisturizing bath. Whether you're looking for a way to relax or just want something different, these natural ingredients are sure to be the perfect addition to any spa experience!