(This page may contain affiliate links you can read the full disclosure here)
So you´ve decided to set up a blog congratulations!  Maybe it's your passion for writing, or perhaps you want to set up your very own online money-making business, either way, you're going to need a domain name and good hosting first!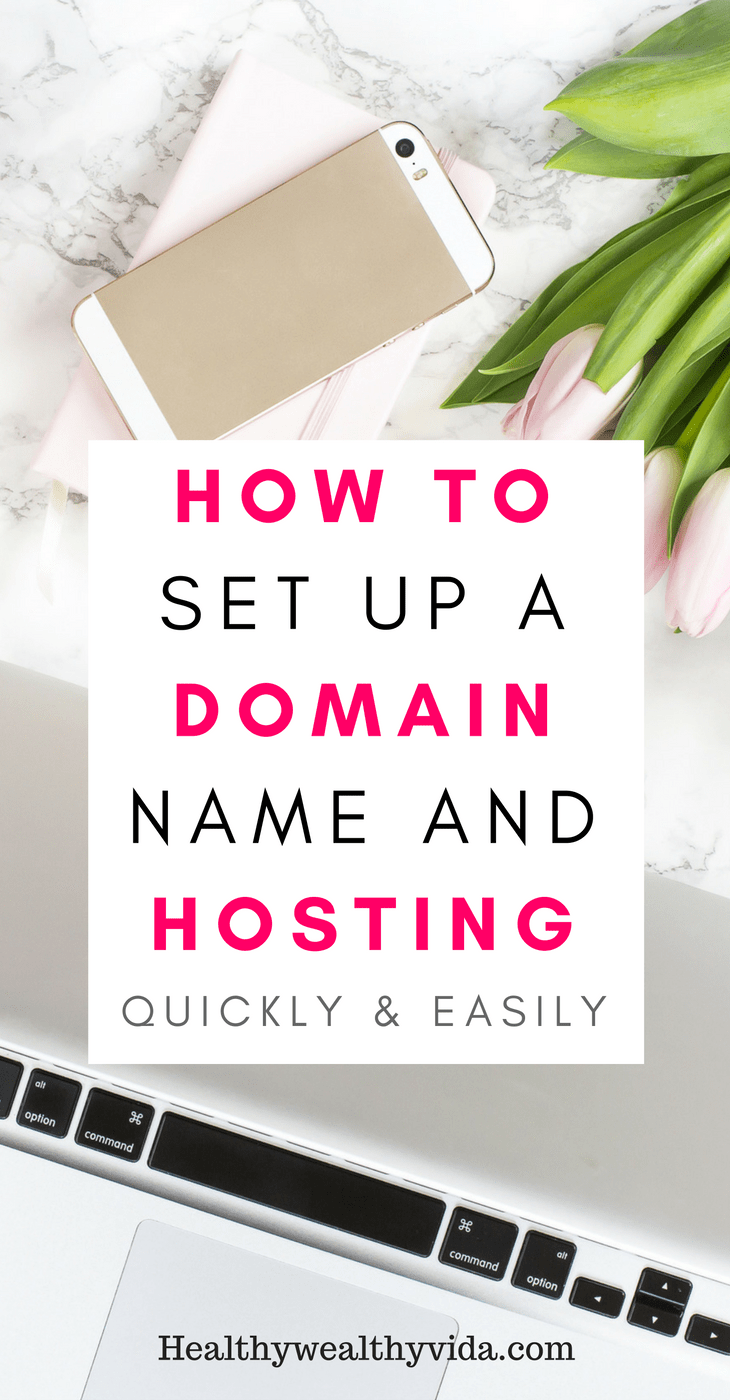 This post will guide you step-by-step to get your blog up and running in no time! If you want to read about my reasons for setting up this site you can do so here.
Why Pay For Hosting When You Can Get It For Free?
The first thing you'll see when you look for places to put your blog are places to do it for free. WordPress.com, Blogger, and Tumblr all provide free blogging locations.
And these are great if you don't want to be dependent upon your blog for income. But since you're using these places for free, there are almost no rules about when they can or cannot take down your website.
That obviously would put your income in an unsafe position. But that's not the only reason to avoid the free hosts.
Another reason is this: free hosts are free for a reason. If you use something for free, it will lack the features and support that come with a paid blog.
You won't even get a valuable domain name with the freebies. Instead of having a ".com," you'll have a ".wordpress.com," which has a lot less value.
Instead of getting a free domain host, consider Bluehost domain registration as an alternative.
Benefits Of Bluehost Domain Registration
For only $3.95 a month Bluehost provides you with a FREE Domain name (yes a .com domain and you can also keep it even if you choose not to host with them anymore), FREE site builders, 1 click WordPress installation and 24/7 support. It really is the ideal package to get you set up.
They also understand that we're writers, not programmers, and respect that by providing a variety of support resources.
If you compare this to the free hosts, it's really night and day. Free hosts don't have the same incentive to help you because you aren't really their customers in any meaningful way.
So using Bluehost is the best way to have a useful domain you can monetize with the assistance of your host. And whether you're blogging about rockets or recipes, this is something everybody needs.
So let´s get your blog set up!
How To Set Up A Blog Step-by-Step
1. Pick Your Domain and Hosting Package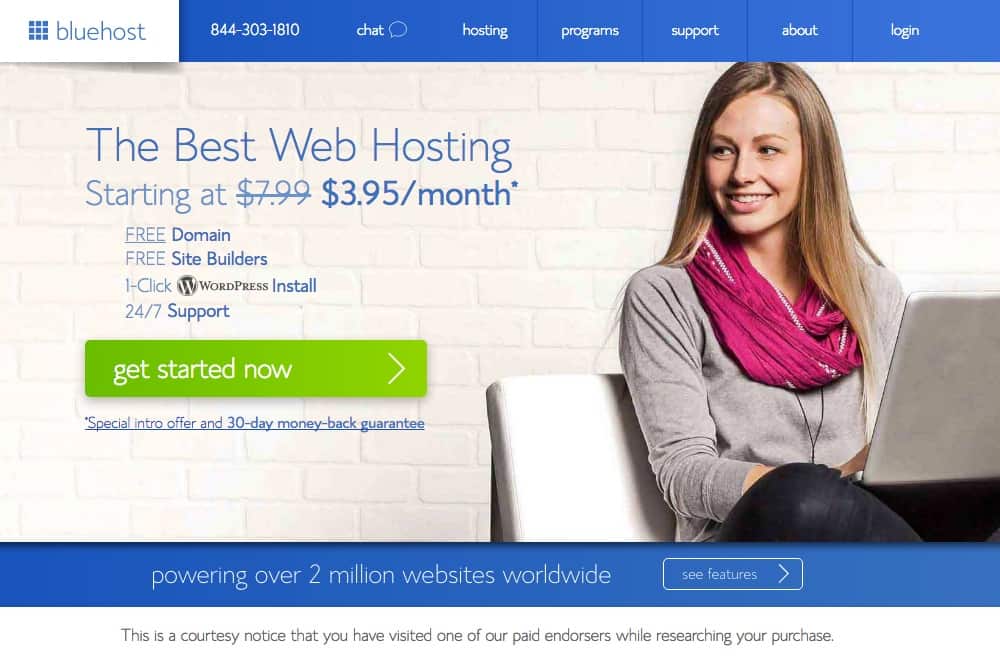 Visit Bluehost and then click the get started now button to select your

Next, you're going to select the plan that's right for you and click select.

After you have selected which plan you would like, you will be asked to choose your domain name.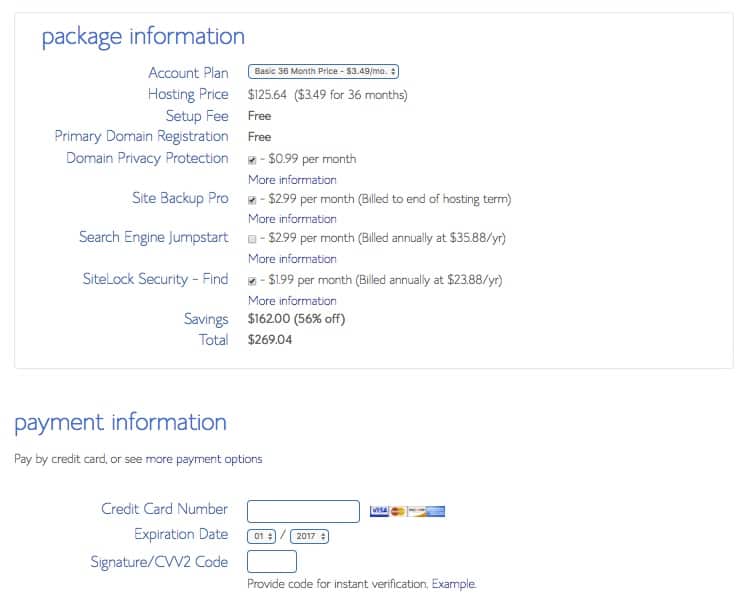 Once you have chosen your domain name, you will be asked to create your account which you can either fill in manually or by signing in with Google to make it even easier and select a package. (It should automatically be set to which package you chose in the previous steps, but always double-check just to make sure you're getting the exact package you want).
Next fill in your payment information, agree to the terms and conditions and click submit!
You now have a domain name and hosting! Congratulations!
2. Install WordPress
Now that you have a domain and hosting it´s time to install WordPress.
login to your Bluehost account and select hosting
Next scroll down until you see the ¨website¨tab and click Install WordPress
Click on the Install button on the next page
Type in the domain you´ve just bought and click next
click on advanced options and add your site name, choose your admin username, and your password for your new WordPress site.
Click that you´ve read and agreed to the terms and conditions and click install now.
Once the installation is complete you will receive an email with your WordPress login username and password information.
You are now ready to login into your WordPress and start blogging!
If you get stuck at any point during the registration or the installation click on the chat button to speak with the Bluehost support staff who are extremely helpful and will help you right away! 
Congratulations on your new blog! 🙂