Watch me build my blog, May 2017 Month 1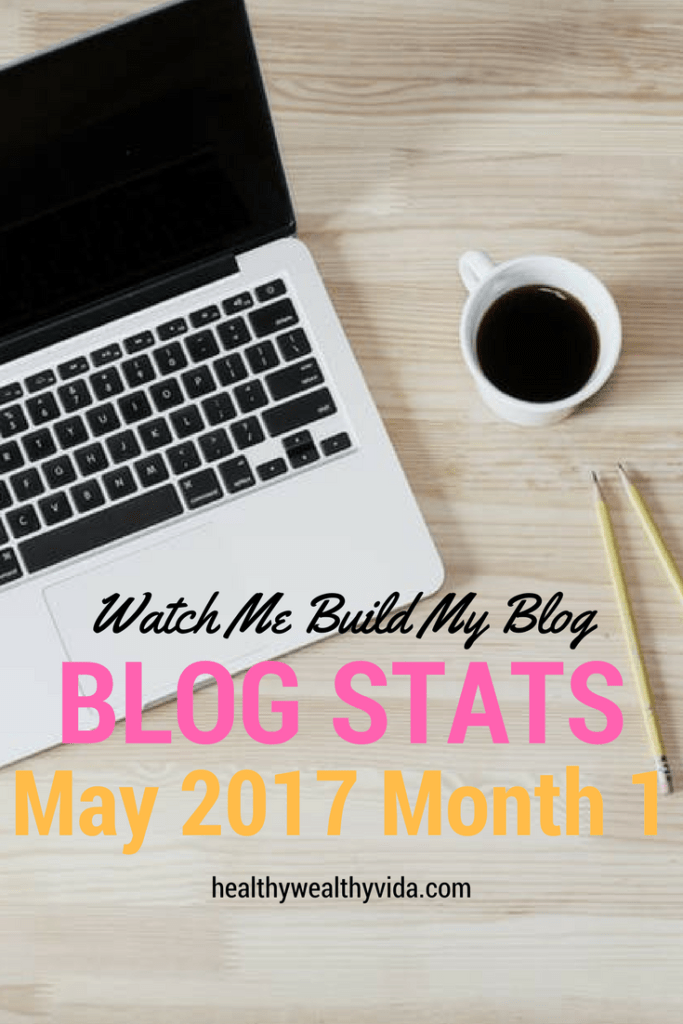 Why am I starting a blog?
I'm starting this blog for many reasons really! It all started many years ago at my first ever "proper" job working for an SEO company in London at 17 years old. At that time, social media as we know it today did not exist, there was no Pinterest, Facebook, Instagram etc. It was literally as simple as adding some meta tags for your keywords, sprinkling some keywords around your site and in the titles and ranking highly. I then decided to relocate to some place more tropical and say goodbye to the gray and cloudy UK skies.
After moving, I worked editing wedding photos before falling in love, getting married and having my beautiful baby boy. Over the years of being a stay at home wife and mother, I've told my husband repeatedly about my website designing, SEO days and the power of the internet, it was my passion and yet as years passed and everything in the online world changed, the one thing I was so confident in became a completely scary and confusing place!
My number one priority is being able to stay home with my son and cherish these years while he is still small. Thankfully my husband´s job allows me to stay at home with our son, but I still wanted to prove to myself and to my husband, after years of talking about how great working online is, that I could actually still do it! Then I wanted to kick myself because as anyone with kids knows, I thought what did I do before having my son?? I had all the time in the world to work on this and yet I didn´t.
Fast forward to May 2017 and I decided to just take the plunge and create this blog! So here are the reasons I want to create it:
The freedom to work at home, and hopefully in the future supplement my husband's income from blogging
To prove to myself I can do it!
Prove to my husband I can do it, after talking to him about it for years and getting "I'll believe it when I see it" type of responses!
Flexibility and freedom to travel and spend more time as a family. My husband works 7 days a week, and I would like to think that one day this blog could give him a break, and we can spend more time taking our son on adventures and living life to it´s fullest.
Help other parents navigate and balance daily life.
Show others that you can build a successful blog without slaving away for hours per day.
Why am I showing you?
I´ve decided to document this blog growth as a way to look back and learn from, not just for me, but for others who are interested in setting up a blog. I know going into this that I don´t have the same amount of time to work on this site as I would have before having kids and that's okay! The growth of this blog may be slow or who knows, may grow fast, only time will tell!
My goal, however, is to do something for the blog each day no matter how big or small! I do believe the consistency will eventually pay off. I want to show that you can be a full-time parent without having to sacrifice hours and hours a day away from your family, I want to show that even if you don´t have the means to purchase all the flashy courses that promise success that you can still be successful with time, patience and consistency. Of course, success means something different to everyone. For me…
Success is living as many days of your life happy
What are my blog goals for May 2017?
Set up the blog (although I know I will tweak it and play around with it)
Writing Content
Make a new Pinterest account for this site
What I did this month
As you can see I didn´t exactly overdo the goals list but that's okay! In actual fact, I started the site towards the end of this month so instead of it being a full month it actually is more like a week and a half. Right now I focused more on setting up the blog, setting up my Pinterest account, and writing content. I am not focusing on multiple social media accounts right now.
Blog Stats month 1 May 2017
It´s a brand new blog with zero promotion right now so at this moment the stats are nothing to shout about because, well there aren't really any! But I am going to show the real stats, good or bad to really show the progress of this blog.
Unique Page Views: 0
Pinterest Followers: 2
Blog Income: 0
Exciting huh! 😉
What are my blog plans for June 2017?
Write more content
Join group boards on Pinterest and start pinning more
Get more Pinterest followers
Start to get traffic
Add Adsense, until I hopefully can change over to one of the bigger ad companies… but right now I'm starting at 0 page views, not quite at the 100,000 per month required to join some of those networks!

Just a quick note: Email lists are vital and I know the importance of setting up a list right away, but I just want to get the ball rolling with the site first without having too many different things to focus on. This will no doubt, be something I will probably kick myself for it later… but I just want to focus on the goals I´ve set for the month and finish them no matter how big or small. I will create an email list in the future though. On that note, I'm going to end this post with a motivational quote!
Set a goal so BIG that if you ever achieved it, it would blow your mind
Emra